Emily Of New Moon: Original Text (Paperback)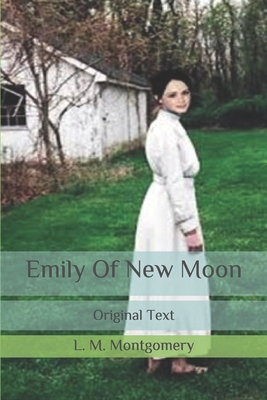 $15.95
Email or call for price.
Description
---
Emily Starr never knew what it was to be lonely--until her beloved father died. Now Emily's an orphan, and her mother's snobbish relatives are taking her to live with them at New Moon Farm. She's sure she won't be happy. Emily deals with stiff, stern Aunt Elizabeth and her malicious classmates by holding her head high and using her quick wit. Things begin to change when she makes friends, with Teddy, who does marvelous drawings; with Perry, who's sailed all over the world with his father yet has never been to school; and above all, with Ilse, a tomboy with a blazing temper. Amazingly, Emily finds New Moon beautiful and fascinating. With new friends and adventures, Emily might someday think of herself as Emily of New Moon.The house in the hollow was "a mile from anywhere"-so Maywood people said. It was situated in a grassy little dale, looking as if it had never been built like other houses but had grown up there like a big, brown mushroom. It was reached by a long, green lane and almost hidden from view by an encircling growth of young birches. No other house could be seen from it although the village was just over the hill. Ellen Greene said it was the lonesomest place in the world and vowed that she wouldn't stay there a day if it wasn't that she pitied the child.