Anger Management Skills For Kids: A Guide To Help Children Cope And Make Wise Decisions When They Are Angry (Paperback)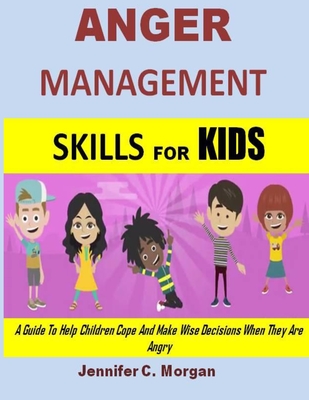 $7.00

Usually Ships in 1-5 Days
Description
---
Help Your Kids Manage Their Anger With Skills
Just like joy, sadness, and fear, most children lack the skills to express their anger healthily and effectively. This warm, engaging book " Anger management skills for kids" helps children develop strong skills for managing their anger. From identifying their feelings and challenging their negative thinking patterns, to practicing healthy coping skills when anger feelings arise. Kids will learn to feel calm and get more control of their anger and emotions to have a better relationship with friends and family.
Find out the ways to recognize anger feelings and respond to them safely instead of reacting to avoid hurting yourself and hurting others around you. Know your anger trigger and read about the best way of coping with them. This will give you the tools to manage your feelings through love, self-kindness, and friendliness.
In this book, you are going to learn:
How Anger Affect You
How To Manage Your Anger
Things you will do to calm your body when you are angry
"Anger Management Skills For Kids" is the anger book your kid needs to get started
Scroll up and click BUY NOW to get started today.