Genes, Germs and Medicine: The Life of Joshua Lederberg (Hardcover)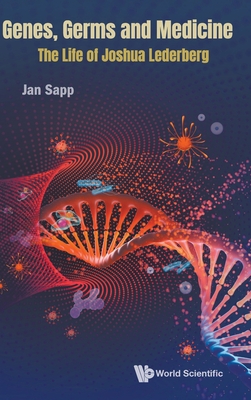 $112.70

Usually Ships in 1-5 Days
Description
---
This is the first and only book on one of the most important scientists of the Twentieth Century.
It offers a unique perspective on the origins of bacterial genetics and genetic engineering, and ethical issues to arise from bioengineering. Lederberg was the first, and the most important voice in warning of pandemics to come beginning in the late 1960s, and the need to prepare for them. Lederberg not only helped shape the biowarfare treaty of 1972, he also worked to enforce it through international cooperation with scientists.
Lederberg was the first to successfully develop artificial intelligence in relation to science and medicine beginning in the early 1960s. He was one of the earliest proponents of the importance of symbiosis and lateral gene transfer in evolution which after five decades has come to the forefront of evolutionary theory today.
Lederberg coined the term "microbiome" (as well as exobiology, plasmids, transduction, euphenics, etc.) and developed the concept of individuals as multigenomic superorganisms. The research on microbiomes is one of the most important and fasting growing fields in biomedical research today. Lederberg's development of clonal selection theory is a pillar of immunology.