Serena Williams: The Biography of Tennis' Greatest Female Legends; Seeing the Champion on the Line (Paperback)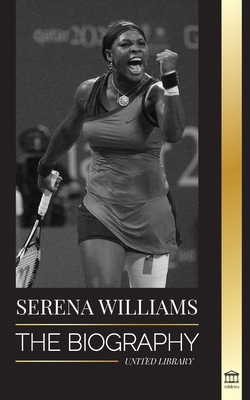 $11.99

Usually Ships in 1-5 Days
Description
---
Do you love tennis?
If so, this is the book for you. It tells the story of Serena Williams, one of the greatest female tennis players in history. This biography takes an in-depth look at her life and career on and off the court.
Serena Williams is one of the greatest athletes of our time. A dominant force in women's tennis, she has won 23 Grand Slam singles titles, 14 Grand Slam doubles titles, and four Olympic gold medals. In addition to her unparalleled accomplishments on the court, Serena is also an outspoken advocate for social justice and gender equality. She is a powerful role model for young women everywhere, and an inspiration to us all.
Serena was born in 1981 in Saginaw, Michigan, to Richard Williams and Oracene Price. Her father had a background in tennis, and he introduced Serena and her sister Venus to the sport at a young age. The sisters quickly began to dominate the junior tennis circuit, and by the early 2000s they were both ranked among the top ten players in the world.
In 2002, Serena won her first major singles title at the French Open. This was just the beginning of her incredible run of success. Over the next decade, she would go on to win Wimbledon five times, the US Open six times, and the Australian Open three times. She also reached the finals of all four major tournaments on multiple occasions. In total, Serena has appeared in 31 Grand Slams.
You'll learn about all her accomplishments, both personal and professional. Plus, find out what makes her one of the most feared competitors in tennis - and in sports overall. Get a glimpse into her mindset as she strives to be the best that she can be.
Order your copy of Serena Williams today