Flores de la calle (Paperback)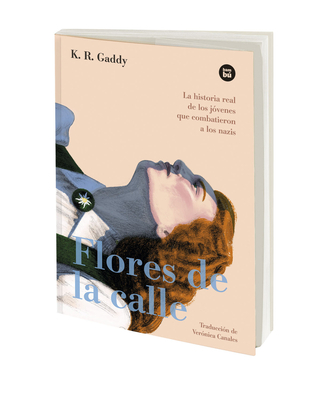 $10.99

Usually Ships in 1-5 Days
Description
---
Fritz, Gertrud y Jean eran los clásicos inconformistas: vestían de forma llamativa, escuchaban canciones con letra revolucionaria y no temían la confrontación. Sin embargo, también eran jóvenes en la Alemania de Hitler, y cualquier actitud contraria a la norma podía provocar que los detuvieran o algo peor. A medida que el mandato de Hitler se endureció, los tres se vieron atrapados en un país cuyo gobierno despreciaba todo lo que ellos amaban. Fritz, Gertrud, Jean y cientos de jóvenes de su generación se negaron a colaborar. Esta es su historia.

Fritz, Gertrud, and Jean were classic mavericks: they dressed flashy, listened to songs with revolutionary lyrics, and weren't afraid of confrontation. However, they were also young in Hitler's Germany, and any attitude contrary to the norm could lead to arrest or worse. As Hitler's tenure hardened, the three of them found themselves trapped in a country whose government despised everything they loved. Fritz, Gertrud, Jean and hundreds of young people of their generation refused to collaborate. This is his story.
 
About the Author
---
Kristina Gaddy an award-winning writer who believes in the power of narrative nonfiction to bring stories from the past to life in order to inform the world we live in today.