Emily Climbs (Paperback)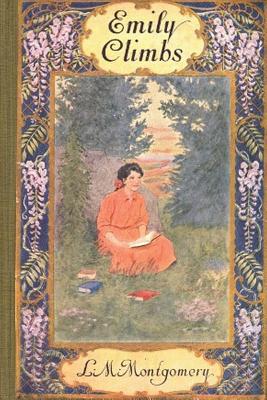 $9.95
Email or call for price.
Description
---
Emily Starr was born with the desire to write. As an orphan living on New Moon Farm, writing helped her face the difficult, lonely times. But now all her friends are going away to high school in nearby Shrewsbury, and her old-fashioned, tyrannical aunt Elizabeth will only let her go if she promises to stop writing All the same, this is the first step in Emily's climb to success. Once in town, Emily's activities set the Shrewsbury gossips buzzing. When Emily has her poems published and writes for the town newspaper, success seems to be on its way--and with it the first whispers of romance.
About the Author
---
"I love books. I hope when I grow up to be able to have lots of them." Lucy Maud Montgomery wrote in her journal when she was just fourteen. This journal entry, made in 1889, is significant to readers today who know that when she grew up she not only owned and read many books, but also became the world-famous author L. M. Montgomery. Maud, as she liked to be called by family and friends, wrote twenty-four books between 1908 and 1939. Her first was "Anne of Green Gables," and her other works include seven more "Anne" books, the Avonlea stories, the "Emily" trilogy, two novels for adults, an autobiography, and the novel "The Story Girl."

Lucy Maud Montgomery was always writing and reading and was quite a story girl herself, creating more than five hundred short stories. She also wrote many poems. One edition of her poetry was published during her lifetime and today all her poems have been collected in a single volume.