Llama Llama y su pijama roja / Llama Llama and the Lucky Pajamas (Paperback)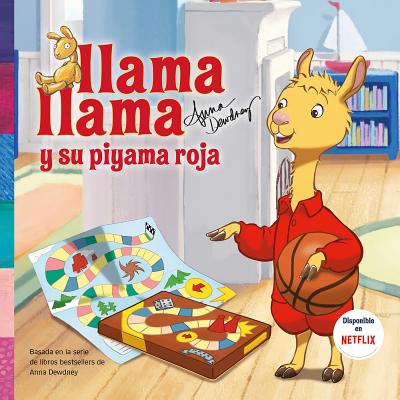 $7.95

Usually Ships in 1-5 Days
Description
---
Basada en la serie de libros bestsellers de Anna Dewdney.

¡Hoy es el día de suerte de Llama Llama! Gana en su juego favorito, mete una canasta de espaldas, ¡y ni siquiera se le quema el pan tostado!
Llama está convencido de que todo es gracias a su piyama roja, pero ¿qué hara cuando se le acabe la suerte?

ENGLISH DESCRIPTION

Based on an episode from Llama Llama's Netflix series!

Look out, world--Llama Llama is a TV star! The beloved character, made famous by Anna Dewdney's best-selling picture books, is the star of his own original series, now airing on Netflix. This episode-based 10x10 tells the story of Llama's incredibly lucky pajamas!