Pride and Prejudice (Hardcover)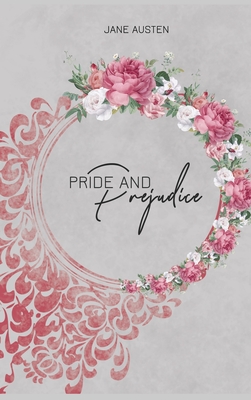 Staff Reviews
---
Pride and Prejudice by Jane Austen is a perennial classic and one of the most well-loved books of the past centuries - for good reason. It speaks to both general readers and critics, for what may seem to be simply a nineteenth-century rom-com is, in truth, a sparkling commentary on English society, the dependency of women, and the variable significance of money and love. Austen's wit is incomparable, her accusations just, and her love stories touching.
— Kate
Description
---
Do you want to read Pride and Prejudice? If so then keep reading...
When Elizabeth Bennet meets Fitzwilliam Darcy for the first time at a ball, she writes him off as an arrogant and obnoxious man. He not only acts like an insufferable snob, but she also overhears him rejecting the very idea of asking her for a dance As life pits them against each other again and again, Darcy begins to fall for Elizabeth's wit and intelligence and Elizabeth begins to question her feelings about Darcy. But when Darcy saves her youngest sister Lydia from a scandal, Elizabeth starts to wonder if her pride has prejudiced her opinion of Darcy. Through this tale about two warring hearts, Jane Austen weaves a witty satire about life in eighteenth century England. And though it was published more than two centuries ago, Pride and Prejudice continues to enthral readers to this very day.
What are you waiting for Pride and Prejudice is one click away, select the "Buy Now" button in the top right corner NOW