The Quiet Things: An Original Screenplay (Paperback)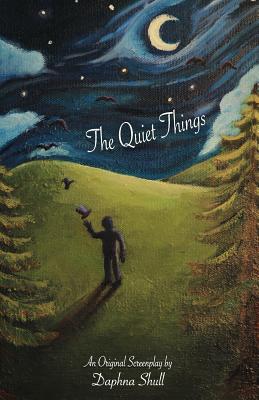 $11.99

Usually Ships in 1-5 Days
Description
---
A wildly innovative book welcoming new and seasoned readers alike to the captivating world of screenwriting.

Seventeen-year old Rebecca doesn't know what a loving family feels like. Her mother died in a terrible car accident and her angry, workaholic father belittles her everyday. The only comfort Rebecca knows runs through her fingertips as she plays the piano and composes music privately. But now even this sanctuary isn't safe as Hunter, a professional violinist, arrogantly pushes Rebecca to play her work publicly. As the fight for her music ignites, so too does a prideful fire deep within Rebecca. One that has remained stifled for far too long.
Precocious, ten-year old Emily knows that people hide their pain. Especially her new friend, Bernie, who's retirement community becomes a regular field trip for her 4th grade class. As the kids and residents bond, Emily encourages Bernie to follow his dream of learning magic, unlocking a spellbinding secret that unites both Rebecca and Emily's stories and tests the limits of forgiveness.
Made for ages 12+
1. The perfect introduction to reading and writing screenplays.

2. Dives into a complex story, challenging the reader to feel deeply and think critically about human behavior.

3. Follow-up discussion questions are designed to enhance social and emotional intelligence in adolescents.
4. Quick, meaningful read for the less than avid reader.