I will Still Love You (Hardcover)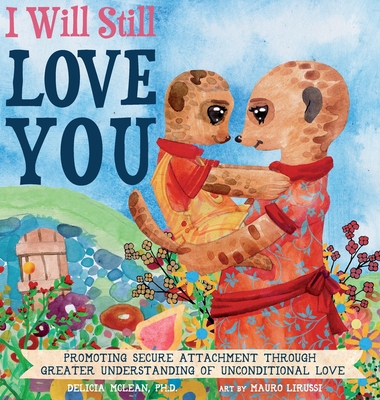 $19.53

Usually Ships in 1-5 Days
Description
---
I Will Still Love You ... is a beautifully illustrated picture book appropriate for children ages 3-9
Have you ever wondered why it's important for children to experience and understand unconditional love? You know it's important to show your children, but maybe you aren't exactly clear on the long-term benefits?
From Dr. Delicia Mclean - renowned Psychologist and published author - comes an insightful approach to aid readers in the explanation of unconditional love in a way that young children can understand.
As a Clinical Psychologist, Dr. Delicia Mclean has helped countless people heal from childhood wounds and improve self-esteem and self-worth. Her experience as a mother inspired her to write this book as a resource for parents. She believes that experiencing unconditional love in childhood is a necessary element for the development of secure attachment. This leads to strong personal value, high self-confidence/self-esteem, and the ability to create and maintain healthy boundaries and relationships.
In I Will Still Love You, Dr. Mclean helps children understand that, no matter what they do or what others may think, a mother's love will always be there.
In this heartwarming story, a young meerkat expresses disbelief that his mother really will still love him in the face of adversity. It's told in a sweet rhyme and with reassuring words. Bold illustrations and adorable meerkats keep children entertained while hearing the message of unconditional love.
"Whatever others may think of you, Will not change my mind.I see your special qualitiesWhich are fixed and well-defined. We're all born with equal value, It's called basic human worth.We don't get more or less of it, It's established at our birth."