The Scarlet Letter (Clydesdale Classics) (Paperback)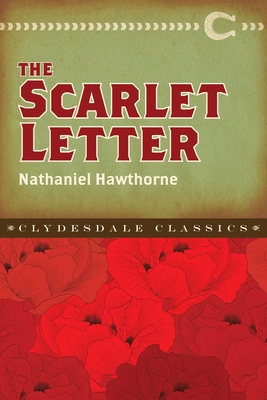 Description
---
Handsome, readable, affordable, a new edition of one of the great works of American literature.

The magnum opus of revered writer Nathaniel Hawthorne, The Scarlet Letter is arguably one of the greatest novels written during the nineteenth century. It is the story of Hester Prynne—a young woman accused of, tried for, and publicly punished for adultery. Set during the seventeenth century in Boston, she receives harsh ridicule from the radical Puritan community for her actions. From the affair she conceives a child and struggles to rebuild her life and her reputation. Throughout the book Hawthorne explores controversial themes of sexuality, romance, guilt, shame, infidelity—all of which are still pertinent topics more than 150 years after its initial publication.

The Scarlet Letter is a timeless story of morality, legality, struggle, and shame in a world that was so intolerant of the very things that make us human.

The Clydesdale Classics series features literary phenomena with influence and themes so great that, after their publication, they changed literature forever. From the musings of literary geniuses like Mark Twain in The Adventures of Huckleberry Finn to the striking personal narrative of Harriet Jacobs in Incidents in the Life of a Slave Girl, this new series is a comprehensive collection of our history through the words of the exceptional few.
About the Author
---
Nathaniel Hawthorne was one of the most influential and famous writers of the romantic era in America. He was born in Salem, Massachusetts, on July 4th, 1809. Influenced heavily by the notions of dark romanticism, his stories rely on themes of guilt, sin, and the qualities that define human nature—the large part of his focus being on the psychological aspect of his characters. Hawthorne's friend, an American publisher named James Thomas Fields, convinced him that "The Scarlet Letter"—which was originally planned to be a novelette—should be a full-length novel. Ticknor & Fields soon afterwards published the work. It instantly became a bestseller, regarded as a quintessential member of the literary canon. However, Hawthorne's physical and mental health rapidly declined as he aged, some sources even indicating a psychological regression. Months before he passed, Hawthorne refused to seek treatment and died in his sleep from stomach complications on May 19th, 1864.