Me & Mr. Bell (Paperback)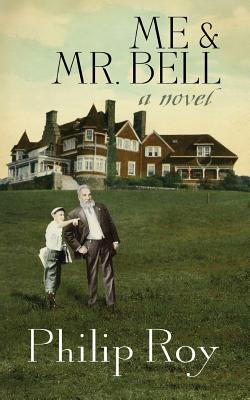 $11.95

Usually Ships in 1-5 Days
Description
---
Alexander Graham Bell, scientist, engineer, and inventor of the telephone, was not only famous for his intelligence, but also for his kindness. In this wonderful story set in 1908, ten-year-old Eddie MacDonald shares the great inventor's passion for problem solving and for long, contemplative walks in the fields above Bras d'Or Lake, a beautiful lake near Bell's real-life residence in Cape Breton, Canada.
But Mr. Bell is known all around the world for being smart and Eddie is just a local farm boy, struggling to learn to read and write. After a few chance encounters the elderly Mr. Bell befriends the young boy and takes an interest in his struggle. He encourages Eddie to celebrate his successes and never give up.
When Mr. Bell's long ambition for manned flight results in the Silver Dart soaring over Bras d'Or Lake, Eddie is inspired to find creative solutions to his own challenges.
Perfect as a read aloud for struggling readers and different learners - and for inspiring all children on the lessons of compassion and the many types of intelligence--Me & Mr. Bell also weaves in a range of STEM concepts for middle-grade readers, including early flight concepts, simple applied mathematics, the curvature of the Earth, the natural science of the Greek philosophers, simple machines, and the scientific process.
The story is filled with powerful descriptions Eddie gives about his difficulties with reading and writing, giving readers an understanding of the amount of time and hard work that students with learning differences must put in to keep up with classmates. By following Eddie's thoughts as he puzzles through spelling and pronunciation conundrums--and how he whizzes through applied mathematics problems--readers will see how different types of intelligence both struggle and succeed, and be inspired by Eddie's drive to improve with Mr. Bell's advice and support.
Helen Keller, a real-life friend of Mr. Bell's (whose parents and wife were deaf), also makes an appearance in the story, giving young readers another inspirational example of how the abilities we're given can overcome those we're not.