Pride and Prejudice (Hardcover)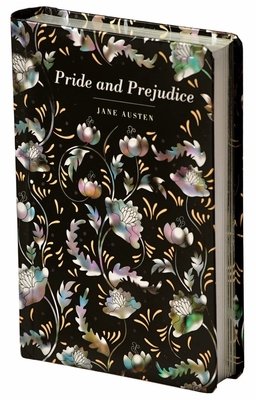 $25.00
Usually Ships in 1-5 Days
Staff Reviews
---
Pride and Prejudice by Jane Austen is a perennial classic and one of the most well-loved books of the past centuries - for good reason. It speaks to both general readers and critics, for what may seem to be simply a nineteenth-century rom-com is, in truth, a sparkling commentary on English society, the dependency of women, and the variable significance of money and love. Austen's wit is incomparable, her accusations just, and her love stories touching.
— Kate
Description
---
Chiltern Publishing creates the most beautiful editions of the World's finest literature.
Your favourite classic titles in a way you have never seen them before; the tactile layers, fine details and beautiful colours of these remarkable covers make these titles feel extra special and will look striking on any shelf.
This book has matching lined and blank journals
(sold separately)
. They make a great gift when paired together but are also just as beautiful on their own.
Pride and Prejudice By Jane Austen follows Elizabeth Bennet and her four sisters, who must marry well in order to ensure their financial security.
Wealthy bachelors Mr. Bingley and Mr. Darcy arrive in Netherfield, much to the excitement of the Bennet daughters. While Bingley is charming and affable, Darcy is cold and prideful, and Elizabeth immediately dislikes him. When Elizabeth unexpectedly encounters Mr. Darcy again, and he proposes marriage to her. Shocked and offended by his manners and behavior, Elizabeth rejects him.
Darcy writes Elizabeth a letter explaining his behavior, and she comes to realize she has severely misjudged his character..