With Pipe, Paddle, and Song: A Story of the French-Canadian Voyageurs (Paperback)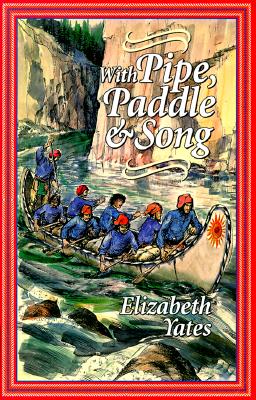 $12.95
Email or call for price.
Description
---
Son of a French nobleman and a Chippewa Indian woman, Guillaume has spent half of his life in his father's Montreal chateau, half in his mother's village. When his father returns to France the 16-year-old is determined to make his own way in the world. He signs up with a rough and ready crew of voyageurs, who yearly make their journey into the wilds of Canada to bring back the rich furs that have made New France prosperous. Newbery award winner Elizabeth Yates skillfully weaves history and the theme of a young man coming to grips with two worlds' conflicting demands. Included in the book is an extensive collection of voyageur songs, with music and lyrics.