We Need to Hang Out: A Memoir of Making Friends (Compact Disc)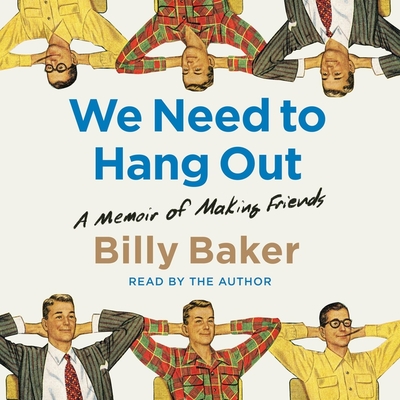 $29.99
Email or call for price.
Description
---
What if Bill Bryson wrote a Malcolm Gladwell book, one that took the science of loneliness and used it as the travel guide for an epic comic adventure through friendship? Billy Baker's We Need to Hang Out is the story of a middle-aged everyman who realizes that he doesn't have any close friends, inspiring him to set out on a humorous and ultimately moving quest to revive old tribes and build new ones, all with the goal of having someone to hang out with on Wednesday nights.Almost fifty million Americans over the age of forty-five suffer from chronic loneliness, which the surgeon general has declared one of the nation's "greatest pathologies," worse than smoking, obesity, or heart disease in increasing a person's risk for premature death. Yet this serious health epidemic remains largely invisible, as loneliness is a condition few are willing to admit to. Now, in We Need to Hang Out, Billy Baker embraces this taboo topic with candid humor and no shame, sharing his entertaining and relatable quest to reprioritize his relationships with his buddies and form new friendships all while balancing work, marriage, and kids. At the age of forty, Baker realizes that something crucial was missing from his life: his friends. Having settled into his career and family life, he realizes he's let his friendships lapse and finds himself becoming just another statistic in a modern loneliness epidemic. After writing a viral magazine article about this social crisis that touches millions of people, he begins a bold mission to salvage his friendships and pave the way for men (and women) everywhere to improve their relationships old and new. From recreating a buddy road trip from the movies to organizing an impromptu "ditch day" for dozens of his former high school classmates to essentially starting a frat house for middle-aged guys, Baker experiments with ways to keep in touch with his friends no matter how hectic their lives are--with surprising and deeply satisfying results. Bursting with humor, candor, and charm, We Need to Hang Out is a celebration of friendship and a call to action in this age of alone.