Clinical Interventions for Internalized Oppression (Paperback)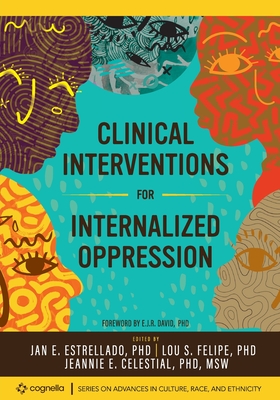 We are sorry we cannot fulfill order. Please check out BOOKSHOP.ORG and choose Penguin Bookshop as your store of choice
Description
---
Recognizing that many marginalized communities experience the damaging mental health impacts of oppression and discrimination, Clinical Interventions for Internalized Oppression offers practitioners with theoretical frameworks, treatment recommendations, and practice guidelines for addressing bias in their own work, as well as specific interventions for treating the deleterious impacts of inequity.
The book introduces readers to conceptual frameworks for internalized oppression and the interactive nature of systems of privilege, power, and oppression within individual and collective experiences. Later chapters identify where different facets of internalized oppression may present themselves in broad clinical domains. Readers explore the ways in which internalized negative beliefs emerge from historic oppression and how they present and manifest.
Throughout, queer and/or Black, Indigenous, and People of Color (BIPOC) practitioner spotlights, clinical vignettes, somatic reflections, self-reflection, and discussion questions deepen readers' learning experiences and promote real-world application.
Clinical Interventions for Internalized Oppression is part of the Cognella Series on Advances in Culture, Race, and Ethnicity. The series, co-sponsored by Division 45 of the American Psychological Association, addresses critical and emerging issues within culture, race, and ethnic studies, as well as specific topics among various multicultural groups.