Summer's Revenge (Paperback)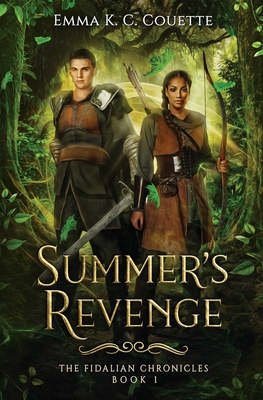 $14.99

Usually Ships in 1-5 Days
Description
---
Two kingdoms, two seasons, and a feud as old as the realm itself.
Prince Isanfier and Princess Skiansy of Summer were four years old when their parents were murdered in their sleep. Twelve years have passed since, but the tragedy has not lost its sting, and Isan is determined to avenge them. He suspects the assassin hails from within the icy clutches of Winter, a kingdom that has always wanted to bring Summer to its knees.
When his uncle, King Arkenier, declares war, Isan sees it as the perfect opportunity to give Winter what it deserves, while his sister fears it will plunge the entire realm into chaos. Isan is willing to do whatever it takes to get revenge, but he is unprepared for the challenges he will face along the way.
His quest will test his strength - both mental and physical - as he braves the Edgewood, fights battles on snow covered fields, and learns of a curse that threatens to destroy everything he holds dear.
How far will Isan's vengeance take him and will he even recognize himself in the mirror when it is all said and done?