Is There Still Room In Your Life For Me? (Paperback)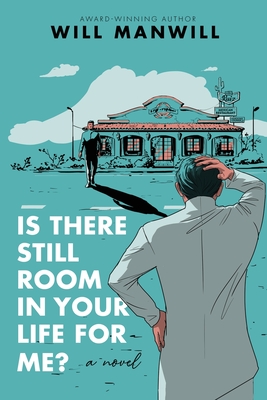 $13.99

Usually Ships in 1-5 Days
Description
---
HE'S GOING BACK TO THE PLACE HE NEVER PLANNED TO SEE AGAIN:
HIS HOMETOWN
Chef and Restaurateur Jake Ruiz left Newport, Washington and never looked back. After his parents had practically disowned him for being gay, the town was nothing but bad memories for Jake.
But, years later, a family emergency brings him back to his hometown. Grappling with the death of his husband and suddenly finding himself a single father to his five-year-old, Jake also has to now deal with his disapproving mother, his ailing father, a crumbling family restaurant and the sudden reintroduction of Jake's childhood crush into his life, Colton Humphrey. Before he knows it, the feelings that Jake once had for Colt begin to resurface and Jake begins to wonder if perhaps Newport could be in his future as well.
The debut novel from author Will Manwill explores the complex relationships and family dynamics of a conservative, Mexican-American family struggling to accept their son, who is still trying to put the pieces of his own life back together.