My Teacher's in the Computer! (Paperback)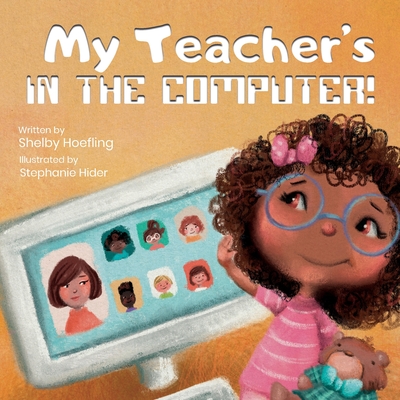 $12.99
Usually Ships in 1-5 Days
Description
---
This year is different for Haley as she embarks on an adventure of virtual learning and finds her teacher in her computer With bring a bear to school day just around the corner, Haley teaches her number one pal, Eddy the Teddy, how to be a gold-star virtual student with her special checklist and school routine. Read and follow along as Haley helps Eddy to feel safe, comfortable, and confident as he approaches a different kind of school day through the computer and will help your child feel this way too Find out why Eddy is so special to Haley as this book also sprinkles in a lesson on how to keep a strong relationship with your Grandparent, even when they are far away.
Best of all, this book will not only help virtual students succeed, but will also teach you life lessons to keep with you well beyond this current pandemic. Haley teaches Eddy how to embrace this different situation they are in as she stays positive and focuses on ways to make this different adventure more fun, which we can all learn a thing or two about. Incorporate the gold-star virtual student checklist into your life right away with your very own cut out at the end
Keep this book for centuries to come to remember what you made it through as a virtual student during COVID-19. With a special blank page at the end for you to fill out with specific distance learning memories and ways you stayed positive, this book will soon become the most unique children's book on your bookshelf for centuries to come.