The Communications Golden Hour: The Essential Guide To Public Information When Every Minute Counts (Paperback)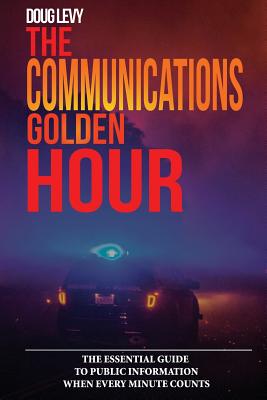 We are sorry we cannot fulfill order. Please check out BOOKSHOP.ORG and choose Penguin Bookshop as your store of choice
Description
---
The Communications Golden Hour(R) provides a framework that streamlines planning, preparation, and training for emergencies large and small, from natural disasters to major crimes and everything in-between.
Once the importance of the first 60 minutes after a major injury was recognized, trauma care was streamlined around that golden hour and survival rates after car crashes and other major injuries improved dramatically. The same systematic approach works for communications, too.
By separating what needs to happen in every emergency from details that are situation-specific, public information officers can focus on crafting and distributing the most effective messages when every minute counts.
The book includes step-by-step guides and templates to help communicate effectively in urgent situations.
This tightly written handbook provides both a ready reference and guidelines for public information officers in police, fire, and health departments, as well as anyone responsible for emergency management, disaster response, and public safety. And its principles can apply to any organization of any size.
How to organize public communications so that crucial public safety information can get out rapidly.
Ways to streamline planning and preparation so that emergency responders can put most of their effort towards situation-specific issues.
Factors that make some messages work better than others - how to choose the right words.
Skills that make a spokesperson effective in an emergency.
How to account for special groups or other elements that make your community's communications unique.
About the Author
---
Doug Levy developed The Communications Golden Hour(TM) to help public information officers plan for and respond effectively to emergencies. Former firefighter, trained as a lawyer, award-winning journalist, and university communications leader, Levy advises public safety agencies on how to communicate with their communities better and faster. Among the first to embrace social media as an emergency communications tool, Levy conducts workshops and consults on communications for police, fire, public health and other organizations. More information at douglevy.com.