The Warden of the West March (Paperback)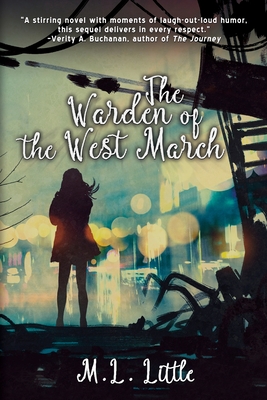 Email or call for price.
Usually Ships in 1-5 Days
Description
---
It's been three months since the June battle against Bellica, and nothing has changed...or has it? Unrest grows on the streets as deceit divides Elowyn's family, and the Stone of the Seven Realms has gone missing. Worse still, she is betrayed by one she considered a friend, and the enemy comes after her.
Halfway across the country, Gabriel struggles with the weight of the enormous secret he and Elowyn share. There is no known way to kill the monster-king of Bellica...but if Gabriel can do it, it will erase his deepest guilt. As their threads intertwine, the enemy makes its way across the sea once more, and this time, Gabriel and Elowyn may find themselves powerless to stop it.
Bold and surprising, seeped through with the humor of its predecessor, this sequel to The Book of Secrets reveals the deeper story below the surface.