The Stalking Seagulls (Paperback)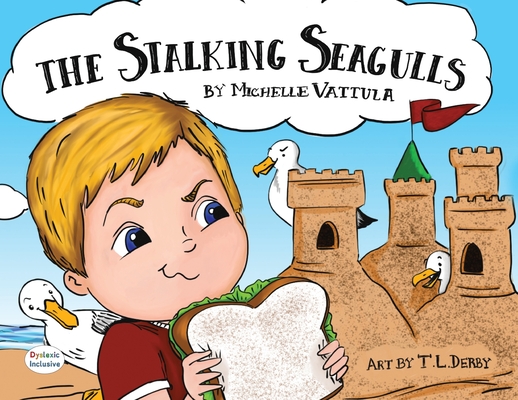 We are sorry we cannot fulfill order. Please check out BOOKSHOP.ORG and choose Penguin Bookshop as your store of choice
Description
---
This book is Dyslexic inclusive; it is printed in a font that everyone can read, including people with dyslexia.
One boy. One sandwich. One hungry flock of seagulls. Armed with his beastly beach balls and bucket blockade, Alec strives to safeguard his sandwich. In this battle of wits, one clever counterattack stands between Alec and a fun-filled day at the beach. THE STALKING SEAGULLS will engage the reader in this playful power struggle between boy and bird with an outcome neither one anticipates.
Level Learner Books # 2 Basic language, word repetition, and whimsical illustrations, ideal for sharing with your emergent reader.
For more info about the font, go to www.Dyslexiefont.com
Go to www.mcp-store.com to find out more about the typeface and discounts.