The Three Musketeers (Hardcover)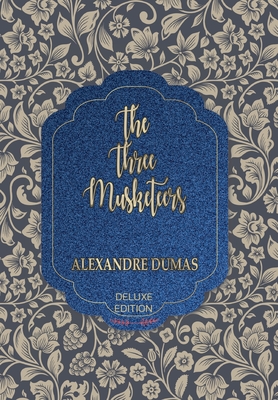 $34.95
Usually Ships in 1-5 Days
Description
---
The Three Musketeers (French: Les Trois Mousquetaires is a historical adventure novel written in 1844 by French author Alexandre Dumas. It is in the swashbuckler genre, which has heroic, chivalrous swordsmen who fight for justice.
Set between 1625 and 1628, it recounts the adventures of a young man named d'Artagnan (a character based on Charles de Batz-Castelmore d'Artagnan) after he leaves home to travel to Paris, hoping to join the Musketeers of the Guard. Although d'Artagnan is not able to join this elite corps immediately, he is befriended by three of the most formidable musketeers of the age - Athos, Porthos and Aramis, "the three inseparables" - and becomes involved in affairs of state and at court.
The Three Musketeers is primarily a historical and adventure novel. However, Dumas frequently portrays various injustices, abuses, and absurdities of the Ancien R gime, giving the novel an additional political significance at the time of its publication, a time when the debate in France between republicans and monarchists was still fierce. The story was first serialised from March to July 1844, during the July Monarchy, four years before the French Revolution of 1848 violently established the Second Republic.
World's Classics Deluxe Edition
This book and other World's Classics Deluxe Edition are frequently included among the great literature of the 20th century, including the Modern Library 100 Best Novels, The Observer's, BBC's and The Telegraph's "100 Greatest Novels of All Time", and The Guardian's "1000 novels everyone must read".
iBoo Press House uses state-of-the-art technology to digitally reconstruct the work. We preserve the original format whilst repairing imperfections present in the aged copy. All Deluxe Edition titles are unabridged (100% Original content), designed with a nice Jacketed Case Laminate, Digital Cloth Blue Cover with linen textured lamination underneath, quality paper and a large font that's easy to read.
Visit our web page at iboo.com/novels to see all the Greatest Novels.