Treasured Polish Recipes for Americans (Paperback)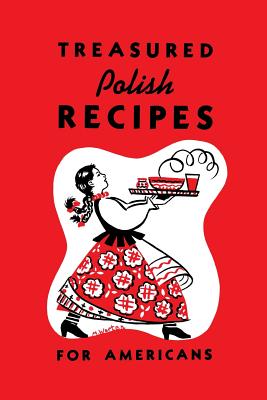 $19.95

Usually Ships in 1-5 Days
Description
---
For three generations, Treasured Polish Recipes for Americans has been a favorite of cooks and diners who savor and appreciate authentic Polish cuisine. Treasured Polish Recipes for Americans preserves the integrity and unique qualities of delicious Polish cooking while making it accessible to anyone, even those with no experience preparing Eastern European food.
Craving traditional Polish Kielbasa or Kapusta Świeża na Kwaśno (sweet sour cabbage), or how about Kapusta Czarwona (red cabbage), Śledzie Marynowane (pickled herring), Czarnina (duck soup) with Kluski, or nearly a dozen varieties of Pierogi and Pączki (fried donuts with filling)? Treasured Polish Recipes for Americans includes these recipes and many many more. With almost 500 recipes, every meal and practically every dish is covered, including a multi-course Christmas dinner.
More than just a collection of recipes, Treasured Polish Recipes for Americans takes the reader on a tour of Polish culinary customs, dishes, and traditions. It also gives advice on foundational cooking techniques, ingredients, and sauces enabling you to master and improvise your own Polish-style dishes.
Accented with Polish folk art, this timeless cookbook offers a charming and satisfying experience for both your stomach and spirit.