Heavy Metal Thunder: The Music, Its History, Its Heroes (Paperback)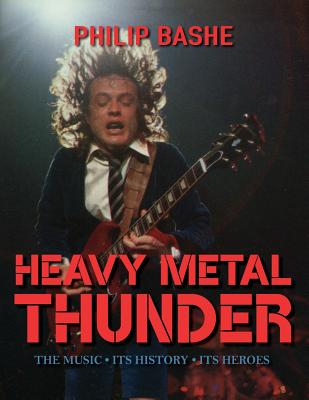 Email or call for price.
Usually Ships in 1-5 Days
Description
---
In one of the earliest definitive studies of the genre, former music magazine editor and writer Philip Bashe dives into the origins of heavy metal rock, compiling a fascinating history and timeline of its pioneering bands.
In this insightful study, Bashe--the former editor of both International Musician & Recording World and Circus magazines--dissects the style, tracing its origins from Link Wray's 1954 guitar distortions on "Rumble," to the first true heavy metal single: the Kinks' 1964 "You Really Got Me."
In addition to the genre's high-volume, high-drama history, Bashe illuminates the songs and performances of ten of the most lauded groups in heavy metal history, all of whom were interviewed at length for Heavy Metal Thunder:
Black Sabbath
Judas Priest
Scorpions
Rush
AC/DC
Van Halen
Iron Maiden
Def Leppard
Quiet Riot
M tley Cr e
Featuring a foreword by Judas Priest front man Rob Halford, as well as dozens of photos, Heavy Metal Thunder also includes a chronology and discography for collectors.
Readers interested in related titles from Philip Bashe will also want to see: Dog Days (ISBN: 1635615739).