My Accidental Jihad (CD-Audio)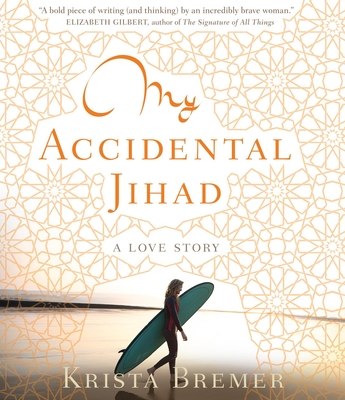 $29.95
Usually Ships in 1-5 Days
Description
---
Fifteen years ago, Krista Bremer would not have been able to imagine her life today: married to a Libyan-born Muslim, raising two children with Arabic names in the American South. Nor could she have imagined the prejudice she would encounter or the profound ways her marriage would change her perception of the world.

But on a running trail in North Carolina, she met Ismail. He was passionate and sincere—and he loved adventure as much as she did. From acquaintances to lovers to a couple facing an unexpected pregnancy, this is the story of two people—a middle-class American raised in California and a Muslim raised by illiterate parents in an impoverished Libyan fishing village—who made a commitment to each other without forsaking their own identities.

It is the story of a bicultural marriage—and aren't all marriages bicultural? In any marriage, we might discover that our mate is foreign to us, with very different language, memories, and assumptions about home and family. How we respond to difference is what shapes our families, our communities, and our world.
About the Author
---
Krista Bremer is the associate publisher of The Sun magazine and the recipient of a Rona Jaffe Foundation award. Her essay on which this book is based, "My Accidental Jihad," received a Pushcart Prize. Her essays have been published in O: The Oprah Magazine,More magazine, and The Sun, and she's been featured on NPR and in the PBS series Arab American Stories. Her website is www.kristabremer.com.
XE SANDS is a published audiobook narrator with more than a decade of experience bringing stories to life through narration and performance. From poignant young adult fiction to powerful first-person narrative, Sands' characterizations are rich and expressive and her narrations evocative and intimate.
Praise For…
---
"Readers of memoir will welcome this love story about patience and kindness and learning the importance of putting culture first."
—Library Journal
"Sands's calm tones connect the many realizations on Bremer's rocky road to change and compassion."
—AudioFile
"An honest—and at times painful—portrayal of a beautiful union."
—BookPage
"Candid and rich."
—Good Housekeeping
"A compelling and instructive story."
—Garner-Cleveland Record