Star Wars: Knight Errant Volume 3 Escape (Paperback)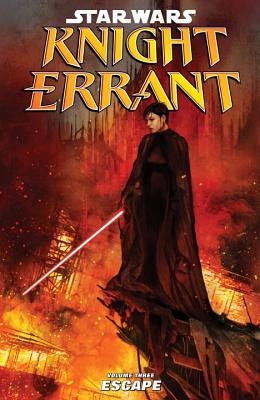 $18.99
Email or call for price.
Description
---
Joining a team hunting for a relic of extraordinary evil, Kerra hopes their search will reveal the truth about her missing parents--before it leads the Sith to a tool of ultimate destruction But Kerra's desire to find her lost family is clouding her judgment. If the relic falls into Sith hands, the galaxy is doomed Collects the fiveissue miniseries.
* The sequel to the novel from Del Rey, a "New York Times" bestseller
"Hopefully we haven't seen the last of Kerra Holt, as there is a ton of potential for her character, and "Escape" has shown there is plenty more to be seen." --Roqoo Depot.