Beating Around the Bush (Paperback)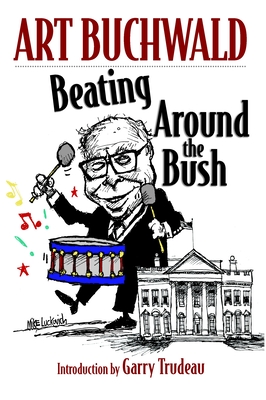 $17.95
Email or call for price.
Description
---
Pulitzer Prize–winning Washington Post columnist Art Buchwald returns undaunted to examine the ridiculous people and preposterous events that we call our daily reality. Collected from his columns, with a foreword by Garry Trudeau, Buchwald's satirical voice darts at politicians, power, corporations and the media without pause. A self-described troublemaker, Buchwald continues to represent the great American traits of skepticism, humor, and a refusal to compromise in the face of absurdity.
About the Author
---
ART BUCHWALD was the writer of some thirty-two books, including two children's books and two novels. He was the recipient of the Pulitzer Prize for "Outstanding Commentary" in 1982, and in 1986 was elected to the American Academy of Arts and Letters. Mr. Buchwald, by his own report, was a workaholic and had no hobbies.
Praise For…
---
"Quite simply, the funniest U.S. newspaper columnist published today and one of the nation's sharpest political satirists." –Newsweek

"Buchwald has single-handedly restored humor to contemporary journalism." –Los Angeles Times

"Buchwald is a pitiless chronicler of human folly, particularly as it manifests itself in public officials; the targets of his satire are pretension, inconsistency, and hypocrisy. He makes his readers laugh out loud, then leaves them wondering whether what they laughed at might not equally well have made them weep." –Library Journal