Prisoner 88 (Paperback)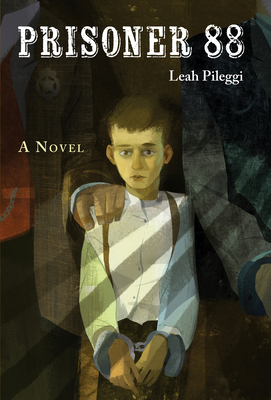 Description
---
What if you were ten years old and thrown into prison with hardened criminals? That's just what happens to Jake Oliver Evans. Inspired by a true account of a prisoner in the Idaho Territorial Penitentiary in 1885, Jake's story is as affecting as it is shocking.

Convicted of manslaughter and sentenced to five years, Jake is taken under the wing of a young guard and the kindly warden, as well as a few fellow prisoners. He is taught to read and given a job tending hogs at a nearby farm. In prison, Jake finds a home he has never had in a place most people are desperate to leave. But when he has to make a choice about right and wrong during an explosive escape attempt, Jake jeopardizes his friendships and his security.

Debut novelist Leah Pileggi introduces a strong yet vulnerable character in an exciting and harrowing story of a child growing up on his own in America's Old West.
About the Author
---
Leah Pileggi is a writer and traveler. She has published several articles in the Pittsburgh Post-Gazette and Hopscotch magazine. PRISONER 88 is her first novel. Leah lives in Pittsburgh, Pennsylvania.