Ghost Voyages 3: Endeavour & Resolution (Paperback)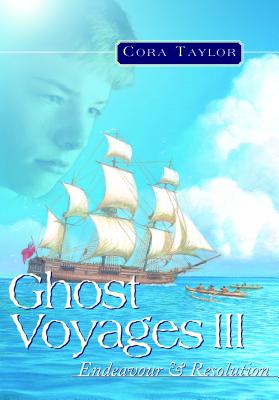 $7.95
Email or call for price.
Description
---
Jeremy's third amazing voyage is on Captain Cook's famous ships--the Endeavour and the Resolution--to Antarctica, Vancouver Island, Australia, and Hawaii. It all started when Jeremy opened his grandfather's old stamp album. He picked up a magnifying glass for a quick look--at a beautiful stamp bearing the painting of a ship--and the next thing he knew he was standing on its deck He had found an incredible way to travel through time and distance and soon experienced many wonderful adventures. Now Jeremy's life may change. His father has remarried and wants Jeremy to come and visit him and his new wife. Jeremy doesn't know how this will change his life. Things may be difficult in the everyday world, but Jeremy has another place he can go--to the beautiful sailing ships on his stamps. His new adventure takes him to some of the world's most exciting places, in the company of one of the greatest explorers--the stormy seas near Antarctica; the shores of Australia and Hawaii; and as far north as Vancouver Island. Jeremy meets many dangers that test his character, and he even meets his own grandson, a time traveler from the future Cora Taylor is one of Canada's best-known children's authors. She has published more than a dozen juvenile novels. Cora's Coteau titles include the very successful Ghost Voyages series and the Spy Who Wasn't There series, which includes Adventures in Istanbul and Murder in Mexico as well as her latest book, Chaos in China.