Hercules and His 12 Labors: An Interactive Mythological Adventure (You Choose: Ancient Greek Myths) (Paperback)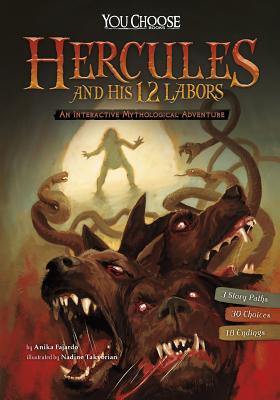 $6.95
Email or call for price.
Description
---
You are the mighty Greek hero Hercules. As a half-god, you are stronger than mere humans. You've faced many challenges. But now you face your most difficult test yet. The goddess Hera has given you a task worthy of a god--complete the dangerous 12 labors and live forever. Can you survive and win your immortality? Full-page illustrations, interactive stories, and multiple endings transport you back to ancient Greece and into Hercules' adventures from Greek mythology.