Sustainability: Approaches to Environmental Justice and Social Power (Paperback)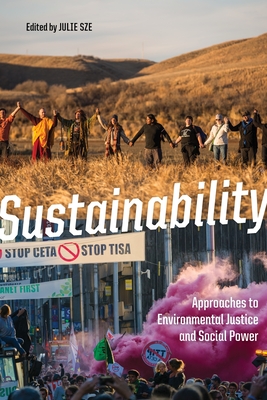 $34.50
Usually Ships in 1-5 Days
Description
---
A critical resource for approaching sustainability across the disciplines

Sustainability and social justice remain elusive even though each is unattainable without the other. Across the industrialized West and the Global South, unsustainable practices and social inequities exacerbate one another. How do social justice and sustainability connect? What does sustainability mean and, most importantly, how can we achieve it with justice?

This volume tackles these questions, placing social justice and interdisciplinary approaches at the center of efforts for a more sustainable world. Contributors present empirical case studies that illustrate how sustainability can take place without contributing to social inequality. From indigenous land rights, climate conflict, militarization and urban drought resilience, the book offers examples of ways in which sustainability and social justice strengthen one another. Through an understanding of history, diverse cultural traditions, and complexity in relation to race, class, and gender, this volume demonstrates ways in which sustainability can help to shape better and more robust solutions to the world's most pressing problems.

Blending methods from the humanities, environmental sciences and the humanistic social sciences, this book offers an essential guide for the next generation of global citizens.