In Darkness (MP3 CD)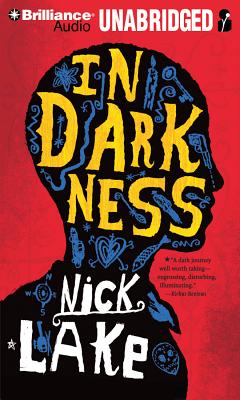 $39.97
Email or call for price.
Description
---
Shorty is a Haitian boy trapped in the rubble of a hospital when an earthquake shatters the world around him. Surrounded by lifeless bodies and growing desperately weak from lack of food and water, death seems imminent. Yet as Shorty waits for a rescue that may never come, he becomes aware of another presence, one reaching out to him across two hundred years of history. It is a man named Toussaint l Ouverture the Haitian slave turned revolutionary leader whose life was marred by violence and whose own end came in darkness. As Shorty slips in and out of consciousness, scenes from his life and Toussaint's play back and entwine. And though separated by centuries, what this modern boy from the slums and the visionary black leader have in common will leave listeners shivering. Raw, harrowing, and peopled with vibrant characters, In Darkness is an extraordinary audiobook about the cruelties of man and nature, and the valiant, ongoing struggle for a country's very survival. Advance Praise for In Darkness A tale of two Haitis one modern, one historic deftly intertwine. . . . This double-helix-of-a-story explores the nature of freedom, humanity, survival and hope. A dark journey well worth taking engrossing, disturbing, illuminating. Kirkus Reviews, starred review.