The Middler (CD-Audio)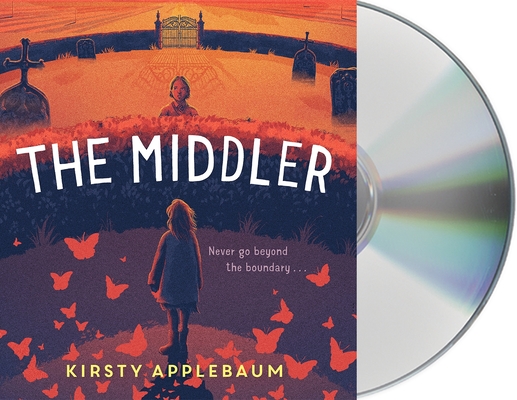 $32.99
Email or call for price.
Description
---
Beyond the mysterious boundary of eleven-year-old Maggie's town, the Quiet War rages and the dirty, dangerous wanderers roam--a gripping debut for fans of The Giver, Pax, and Orphan Island.

"The Middler held one marvelous surprise after another every time I turned a page, leading to a most unexpected ending! Readers are going to love this book!" —Jennifer A. Nielsen, New York Times–bestselling author of The False Prince and A Night Divided

Maggie lives in orderly Fennis Wick, protected from the outside world by a boundary. Her brother Jed is an eldest, revered and special, a hero who will soon go off to fight in the war. But Maggie's just a middle child, a middler, often invisible and ignored, even by her own family.

When she chances upon a wanderer girl in hiding, she decides she wants to be a hero like her brother and sets out to capture the intruder. But once Maggie peeks past the hedges of the boundary for the first time, suddenly everything she's ever known about her isolated town gets turned on its head. . .

In her debut novel for young readers, Kirsty Applebaum crafts a gripping story of resistance, forbidden friendship, loyalty, and betrayal.

A Macmillan Audio production from Henry Holt and Company

"I thought I'd almost reached my fill of dystopian novels, but Kirsty Applebaum has rebooted the genre. The plot pulls you along . . . [and] there is a touch of Harper Lee's Scout [in Maggie]." —The Times
About the Author
---
Kirsty Applebaum was born in Essex, England and grew up in Hampshire. She's had a wide variety of jobs including bookselling, railway re-signaling, picking stones off conveyor belts, putting lids on perfume bottles, and teaching Pilates. She now lives with her husband on top of a hill in Winchester. The Middler is her debut novel.