The Ojibwe Outsider (Paperback)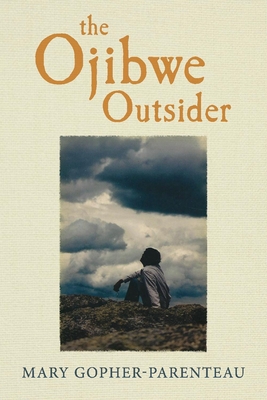 $10.00
Usually Ships in 1-5 Days
Description
---
This story is a non-fiction, real-life account of a landmark case that helped protect the people and water of the Fort Belknap Indian Reservation and surrounding area in the Little Rocky Mountains.
About the Author
---
Mary Gopher Parenteau, was born 11/18/1968 to Robert and Dorothy Gopher. Mary is Saginaw/Rocky Boy/Little Shell Chippewa. She grew up on Hill 57, an Indian encampment just outside of Great Falls, Montana. Mary was raised traditionally, following her Chippewa heritage and culture along with her 4 brothers and two sisters. She attended the Great Falls Public Schools and both the College of Great Falls and MSU, College of Technology. She has always been active in the Ojibwe culture as she helped create the 501 C 3 Loudthunder International in 1987. The organization helps fight and protect Native American rights, culture and heritage. Her family organizes and is part of many ceremonies throughout the year including the Round Dance Ceremony.
Mary has 4 adult children, Sky, Bylinda, David and Robert and 9 grandchildren. In 2007 she married Richard Parenteau and they have one daughter (Sage) together. Sage, her 5th child is in 6th grade. She is currently employed at Wal-Mart and enjoys traveling, writing, beading, singing, cooking and time with her family. Mary has dedicated this book to her late father Robert "Listening Thunder" Gopher. He was a great champion of American Indian issues and rights for all tribes!