ABC See, Hear, Do 3: Blended Ending Sounds (Paperback)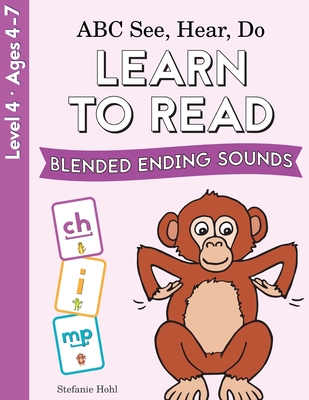 Description
---
ABC See, Hear, Do 3: Blended Ending Sounds is the third book in the ABC See, Hear, Do Learn-to-Read series. Now that your child knows individual letter sounds and multiple blended beginning sounds, it's time to learn blended sounds that occur at the end of words This method of teaching reading uses visual, auditory, and kinesthetic learning styles to help children recognize blended sounds. In combination with the sounds learned from the first and second books, children can start to read more complicated words.
Congratulations!
Our very own Marie Benedict is #7 on the New York Times Bestsellers List with her enchanting new novel,
The Only Woman in the Room.
Join us in congratulating Ms. Benedict and stop in for a signed copy of her novel!