The Secret Shed - The Adventures of Max & Liz - Book 1 (Paperback)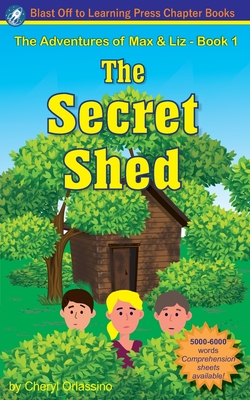 $11.49

Usually Ships in 1-5 Days
Description
---
This chapter book is for children who struggle to read and may have dyslexia. It is designed to foster independent reading, having a story to interest older children, yet with short sentences and paragraphs with simpler text. Eliminate the frustration of learning to read, and show your child that reading can be fun.
8-12 years, 5000-6000 words
Lexile Measure: 210L-400L
Reading Level by Grade: 2.0
* Get the free reading comprehension worksheets at the author's website. *
The Secret Shed is based on a true story of a farm, on Long Island, that was owned by an African American man in the early 1900s. This farm was eventually left to the family's church and is now a community farm that provides produce to local food pantries. This farm today is called Bethel Hobbs Community Farm, and is located in Centereach, NY.
Sister and brother team, Liz and Max, with their friend Jack, explore the woods to find a neighborhood secret. Tucked in the woods sits an old shed, with many treasures that are over 100 years old. Join them on this adventure as they learn about an old story that is tied to the farm that is across the street from Max and Liz's house.