The Memory Index (Hardcover)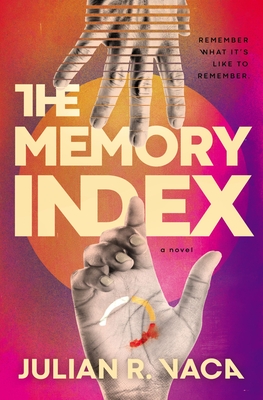 Description
---
In this electric speculative YA sci/fi novel, the world treats memories like currency, so dreams can be a complicated business. Perfect for fans of Neal Stephenson and Philip K. Dick.
In an alternative 1987, a disease ravages human memories. There is no cure, only artificial recall. The lucky ones--the recollectors--need the treatment only once a day.
Freya Izquierdo isn't lucky. The high school senior is a "degen" who needs artificial recall several times a day. Plagued by blinding half-memories that take her to her knees, she's desperate to remember everything that will help her investigate her father's violent death. When her sleuthing almost lands her in jail, a shadowy school dean selects her to attend his Foxtail Academy, where five hundred students will trial a new tech said to make artificial recall obsolete.
She's the only degen on campus. Why was she chosen? Freya is nothing like the other students, not even her new friends Ollie, Chase, and the alluring Fletcher Cohen. Definitely not at all like the students who start to vanish, one by one. And nothing like the mysterious Dean Mendelsohn, who has a bunker deep in the woods behind the school.
Nothing can prepare Freya and her friends for the truth of what that bunker holds. And what kind of memories she'll have to access to survive it.
"Vaca's debut is a thrilling and often unsettling examination of the elusive nature of memory and truth. The Memory Index will leave you breathlessly turning pages until its satisfying conclusion." --Jonathan Evison, New York Times bestselling author of Small World
Get hooked on The Memory Index Duology:
Book 1: The Memory Index
Book 2: The Recall Paradox (coming Spring 2023)