Make Lemonade: A Novel (Paperback)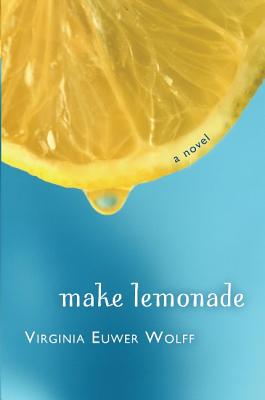 $9.99
Email or call for price.
Description
---
An award-winning novel about growing up and making choices

Viginia Euwer Wolff's groundbreaking novel, written in free verse, tells the story of fourteen-year-old LaVaughn, who is determined to go to college—she just needs the money to get there. When she answers a babysitting ad, LaVaughn meets Jolly, a seventeen-year-old single mother with two kids by different fathers. As she helps Jolly make lemonade out of the lemons her life has given her, LaVaughn learns some lessons outside the classroom.
About the Author
---
Virginia Euwer Wolff is an accomplished violinist and former elementary school and high school English teacher. Her first book for young readers, Probably Still Nick Swansen, was published in 1988 and won both the International Reading Association Award and the PEN-West Book Award. Since then she has written several more critically acclaimed young adult novels, earning more honors, including the National Book Award for True Believer, as well as the Golden Kite Award for Fiction and the Jane Addams Book Award for Children's Books that Build Peace. Her books include Make Lemonade, The Mozart Season, This Full House and Bat 6. She lives in Oregon.
Praise For…
---
"* Radiant with hope." —Publisher's Weekly, starred review

"Powerfully moving." —Kirkus Reviews, pointer