Willimena Rules!: How to Fish for Trouble - Book #2 (Paperback)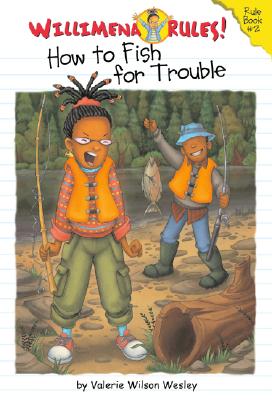 $3.99
Email or call for price.
Description
---
It was spring break, Willimena's favorite time of the year. Besides that, Teddy, Willie's favorite cousin, was coming to visit for a week. They were going fishing, kite flying, and bird-watching with Willimena's dad. What could be more fun! But then it happened. Everything began to revolve around Teddy. It was "Teddy this . . ." and "Teddy that . . ." and "Teddy is so good at everything!" On the day of the family fishing trip, Willie was determined to capture the spotlight and catch more fish than anyone-especially Teddy. So, when Teddy caught the only fish of the day, Willimena put down her pole-and began fishing for trouble. And she didn't have to go far. Teddy was her bait.