Hanging on to Max (Hardcover)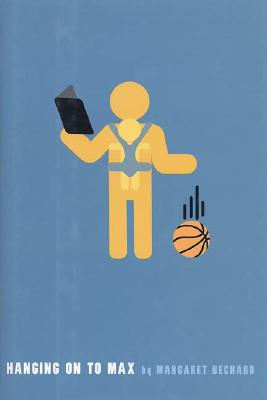 $16.95
Email or call for price.
Description
---
Sam's girlfriend is pregnant -- but Sam is keeping the baby. Sam should be planning for college and trying out for the football team with this best friend, Andy. Instead he's up to his ears in diapers and formula, caring for his baby son, Max. Will Sam now have to make a gut-wrenching decision about Max's future -- and his own? A poignant and humorous look at an old problem...with a new twist.
About the Author
---
Margaret Bechard is the author of many novels, incluing the forthcoming "Spacer and Rat." She lives in Tigard, Oregon.
Praise For…
---
Kirkus Reviews Bechard again takes on a challenging issue: teenage parenthood. But in a nice change of pace, Bechard's protagonist is that unusual breed of kid, an unwed father with sole custody of his infant son. Told in the first person by a youngster who has powerful feelings he has trouble expressing, the narrative neatly lays out Sam's dilemma—how to be a good father without completely sacrificing his dreams for the future. Booklist It's unusual to find a boy in the teen single-parent role, but this story is both realistic and perceptive, and the characters are fully realized, speaking and acting with authenticity and individuality Bulletin, Center for Children's Books The exploration of the situation is compelling. . . and the drain an infant puts on parental mind and body is vividly and credibly depicted. Also credible is Sam's quiet yearning for the life he had and the future he had planned, as he sees old friends across a chasm of experience and finds kinship with an old crush now a teen parent herself. The paternal slant adds fresh interest to what's essentially a classic and enjoyable problem novel. Horn Book Bechard effectively conveys Sam's perspective, neither sugarcoating is bond with Max nor using him as, in his words, a "poster child for the dangers of teenage sex". . . . She doesn't hinge the novel's provocative, some might say maddening, conclusion on the fact that Sam is male. His ultimate decision to give Max up stems from a painfully honest acknowledgement of the kind of life he wants for himself and for his son. School Library Journal Starred Review Bechard has written a poignant winner of a book peopled with human beings all struggling to make their lives work. And she has created in Sam an unforgettable and realistic protagonist full of heart and guts. Publishers Weekly Sam, a 17-year-old unwed father, is the candid, unusually likable narrator of Bechard's involving novel. A senior at an alternative high school that offers day care, Sam struggles to juggle his responsibilities as a parent and student. He and 11-month-old Max live with Sam's largely uncommunicative widowed father, who has agreed to support them until Sam graduates high school and takes a construction job. Sam finds much-needed companionship when Claire, whom he has quietly admired for years, shows up at his school with a baby of her own. Flashbacks effectively fill in the missing pieces of the story, recalling the evolution of Sam's relationship with Brittany, Max's mother; Claire's presence in his eight-grade English class; his mother's last days fighting cancer; a memorable childhood fishing expedition with his parents; his first glimpse of the newborn Max; and his resolve to keep the baby when Brittany decides to give him up for adoption. The teen's conflicted perceptions of his role as father, friend and son, as well as his future aspirations, are intermittently droll and wrenching. While the story has been told before, it comes across as unfailingly real; and even the surprise ending conforms to the lifelike atmosphere.