The Life and Death of Theodore of Stoudios (Dumbarton Oaks Medieval Library) (Hardcover)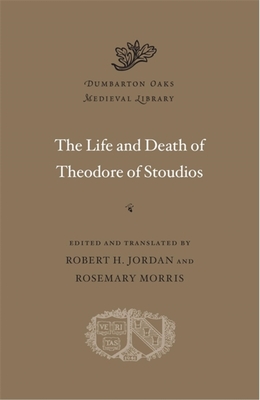 Description
---
Theodore (759-826), abbot of the influential Constantinopolitan monastery of Stoudios, is celebrated as a saint by the Orthodox Church for his stalwart defense of icon veneration. Three important texts promoting the monastery and the memory of its founder are collected in The Life and Death of Theodore of Stoudios.
In the
Life of Theodore
, Michael the Monk describes a golden age at Stoudios, as well as Theodore's often antagonistic encounters with imperial rulers. The
Encyclical Letter of Naukratios
, written in 826 by his successor, informed the scattered monks of their leader's death.
Translation and Burial
contains brief biographies of Theodore and his brother, along with an eyewitness account of their reburial at Stoudios. These works, translated into English for the first time, appear here alongside new editions of the Byzantine Greek texts.