A Secret Between Gentlemen: Lord Battersea's Hidden Scandal and the Lives It Changed Forever (Paperback)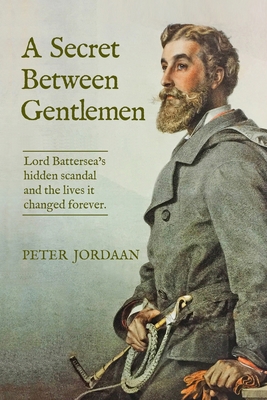 We are sorry we cannot fulfill order. Please check out BOOKSHOP.ORG and choose Penguin Bookshop as your store of choice
Description
---
"a carefully researched book...The main story is one of great intrigue, filled with sex and crime and political scandal, outlandish lives, and an extraordinary cover-up." - William Burton, The Gay & Lesbian Review
"the hidden scandal, hitherto totally unknown to historians...Peter Jordaan...has travelled the world, seeking out documents, meeting descendants...there are some splendid anecdotes" - Lord Lexden, The House parliamentary magazine.
This is the latest third edition.
A true story stranger than fiction,
A Secret Between Gentlemen
reveals the British Government's coverup of a scandal involving great names. Buried for 120 years, and stretching from England to Australia and Algeria, this astonishing history of shattered and re-invented lives has never been told - and until recently, could not be told.
A SECRET DEEPLY HIDDEN
The scandal occurred in the summer of 1902, as Britain was preparing for the coronation of King Edward VII. Behind the scenes, officials were scrambling to hush up a major criminal case. It involved the procurement of youths for thirty prominent and aristocratic gentlemen, including members of parliament. The ringleader of the group was the M.P., connoisseur and plutocrat, Cyril Flower, Lord Battersea. Considered the most handsome man in Parliament, he was married to heiress Constance de Rothschild.
PRIVILEGED JUSTICE
So grave was the scandal, it was smothered by officials, including King Edward VII, to avoid "a great national disgrace, and pollution of the public mind." All those involved were secretly granted immunity from prosecution, with the exception of two procurers from the gentry who were quietly imprisoned in a stage-managed trial. Following their release from prison they reinvented themselves, with extraordinary consequences. A third procurer, who absconded, became a Vatican chamberlain to Pope Pius XI
DEEPLY RESEARCHED
Meticulously researched in archives across the world, and with the help of living descendants, the 840 page book details the investigation, arrests and trial; and behind-the-scenes machinations. It also sheds light on Edwardian society as a whole, from its highest reaches to its lowest depths. It includes 50 pages of photographs: some from private albums are published for the first time. This is the first volume in the
A Secret Between Gentlemen
biographical trilogy.