Fuel the Fire: A Nutrition and Body Confidence Guidebook for the Female Athlete (Paperback)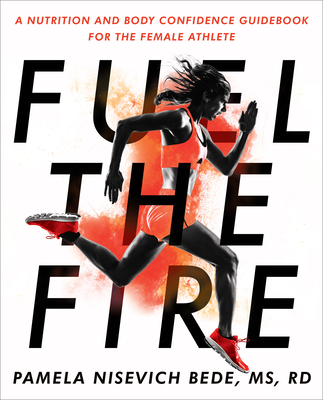 $22.00

Usually Ships in 1-5 Days
Description
---
A revolutionary approach to helping women athletes achieve success in sports and in life.


In this game-changing guide, sports dietitian Pam Nisevich Bede explains how women are unique with regards to training, nutrition, and performance, on the road, court, field, or track. Instead of outdated concepts and male-centric research that never spoke to your specific needs, here you will find a framework that will maximize performance, no matter your sport, illustrated with the insights and experiences of world-class athletes.
 
Fuel the Fire provides simple and clear instructions that will help you own your plate, fuel your workout and your day, and navigate specific fueling scenarios. Whether competing in college, nourishing pregnancy and lactation, recovering from injury, or adjusting nutrition across the menstrual cycle, learn how to perform stronger and longer, and apply this new understanding of fueling for years to come.
About the Author
---
Before sitting down to write Fuel the Fire, Pamela Nisevich Bede, MS, RD, CSSD, LD, took the time to become a sports dietitian, run twenty-six reasonably fast marathons, and advise thousands of athletes on how to improve their plates. As a sought-out nutrition expert, Pam Nisevich Bede has been praised for her ability to translate complex nutrition science into straightforward advice. She simplified the complexities among food, fuel, and performance in the pages of habit-changing Sweat. Eat. Repeat., performance-forward Run to Lose, and as a contributor to various nutrition books, running-focused reads, and athlete go-to cookbooks.
Praise For…
---
If you're a female athlete who's been told to eat too little food or pressured to pursue an unrealistic weight, Fuel the Fire is the book you've been waiting for. It combines a message of self-empowerment with the latest in nutrition science and Bede's lifetime of experience as a runner and educator.
-- Lou Schuler, award-winning nutrition and fitness journalist and author of The New Rules of Lifting for Women