Pagans: The Visual Culture of Pagan Myths, Legends and Rituals (Religious and Spiritual Imagery #1) (Hardcover)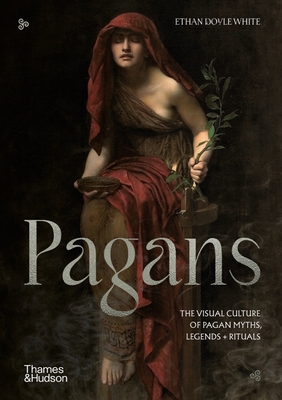 $35.00

Usually Ships in 1-5 Days
Description
---
A fascinating, clear, and detailed historical analysis of the eclectic and beautiful visual and material culture of paganism.
For more than a thousand years, a diverse range of peoples, from Ireland to India and from the Andes to Australia, have been labelled "Pagan" by the Christians who encountered them. Since the twentieth century new groups have emerged—wiccans, druids, neo-shamans, and heathens—who openly call themselves Pagans. But who are these Pagans and what do they believe? Which gods and goddesses do they revere? Do they worship nature? Do they practise divination and magic?
From sacred plants imbued with supernatural powers to hand-carved amulets that repel evil, and from mischievous spirits of nature to holy mountains, Pagans find divine value in the natural world and spiritual significance in the material universe. Delve within these pages and examine the myriad paintings and sculptures, shrines and ceremonial objects that reveal the stories, symbols, and rituals of Paganism.
About the Author
---
Ethan Doyle White is a writer and researcher interested in the religious beliefs and practices of early medieval England as well as contemporary Paganism and related forms of occultism. Among other publications, he is the author of Wicca: History, Belief, and Community in Modern Pagan Witchcraft and coeditor of Magic and Witchery in the Modern West.
Praise For…
---
Corrects misconceptions and explains [Pagans'] intricate belief systems and rich histories, some stretching back to the dawn of civilization... Some of the book's most intriguing material focuses on practices that are nearly extinct today.
— New York Daily News

A stunningly beautiful book. Enhanced with more than 400 full-color illustrations, Pagans will serve as an excellent introduction to beliefs and practices of pagan and non-Abrahamic religions as depicted through various art forms and religious objects… Doyle White's writing style is engaging and informative, so taken together the text and the spectacular images make the book worthy of repeated visits.

— Choice