Favorite Medieval Tales (Paperback)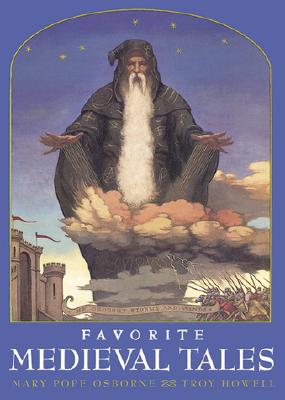 $7.99
Email or call for price.
Description
---
In their fourth magnificent collaboration of the world's great stories, Mary Pope Osborne and Troy Howell present nine best-loved tales from the days of chivalry, honor, and enchantment.

This collection contains nine treasured tales from medieval Europe--from the mysterious Celtic world of Finn MacCoul to the enchanted realm of King Arthur. Readers will meet the noble French hero Roland and the merry English outlaw Robin Hood. They will learn about the brutish chieftain Beowulf, the chivalrous knight Sir Gawain, and the brave young prince Hagen. And they will be entertained and enlightened by Marie de France's honorable Werewolf and Chaucer's venerable but clever-witted rooster, Chanticleer.