The Truth-Teller's Tale (Paperback)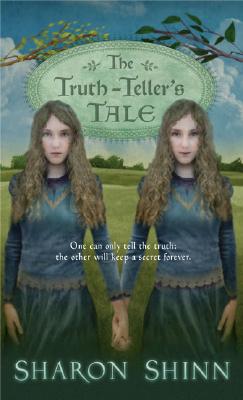 $7.99
Email or call for price.
Description
---
Innkeeper's daughters Adele and Eleda are mirror twinsidentical twins whose looks are reflections of each other'sand their special talents are like mirrors, too. Adele is a Safe-Keeper, entrusted with hearing and never revealing others' secrets; Eleda is a Truth-Teller, who cannot tell a lie when asked a direct question. The town of Merendon relies on the twins, no one more than their best friend, Roelynn Karro, whose strict, wealthy father is determined to marry her off to the prince. When the girls are seventeen, a handsome dancing-master and his apprentice come to stay at the inn, and thus begins a chain of romance, mistaken identity, and some very surprising truths and falsehoods.
About the Author
---
Sharon Shinn is a journalist who works for a trade magazine. Her first novel, The Shapechanger's Wife, was selected by Locus as the best first fantasy novel of 1995. She has won the William C. Crawford Award for Outstanding New Fantasy Writer, and was twice nominated for the John W. Campbell Award for Best New Writer. A graduate of Northwestern University, she has lived in the Midwest most of her life.