Biodiversity and Biomedicine: Our Future (Paperback)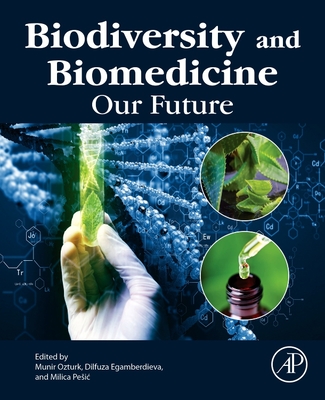 Description
---
Biodiversity and Biomedicine: Our Future provides a new outlook on Earth's animal, plant, and fungi species as vital sources for human health treatments. While there are over 10 million various species on the planet, only 2 million have been discovered and named. This book identifies modern ways to incorporate Earth's species into biomedical practices and emphasizes the need for biodiversity conservation.
Written by leading biodiversity and biomedical experts, the book begins with new insights on the benefits of biologically active compounds found in fungi and plants, including a chapter on the use of wild fruits as a treatment option. The book goes on to discuss the roles of animals, such as amphibians and reptiles, and how the threatened presence of these species must be reversed to conserve biodiversity. It also discusses marine organisms, including plants, animals, and microbes, as essential in contributing to human health.
Biodiversity and Biomedicine: Our Future is a vital source for researchers and practitioners specializing in biodiversity and conservation studies. Students in natural medicine and biological conservation will also find this useful to learn of the world's most bio-rich communities and the molecular diversity of various species.