The Hound of Ulster (Paperback)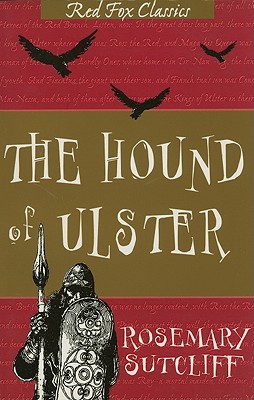 $10.95
Email or call for price.
Description
---
This saga of the Irish Celts is re-told by Rosemary Sutcliff with a magical weaving together of passion and poetry. The boy who takes up the spear and shield of Manhood on this day will become the most renowned of all the warriors of Ireland, men will follow at his call to the world's end, and his enemies will shudder at the thunder of his chariot wheels. So the prophecy went, and as the boy Cuchulain heard it, he went forward to claim the weapons of his manhood. This is the story of how he became the greatest of heroesthe Hound of Ulster.
About the Author
---
Rosemary Sutcliff was born in 1920 in West Clanden, Surrey. With over 40 books to her credit, she is nowuniversally considered one of the finest writers of historical novels for children. Her first novel, "The Queen Elizabeth Story," was published in 1950. In 1972 her book "Tristan and Iseult" was runner-up for the Carnegie Medal. In 1974 she was highly commended for the Hans Christian Andersen Award and in 1978 her book, "Song for a Dark Queen," was commended for the Other Award. Rosemary lived for a long time in Arundel, Sussex with her dogs and in 1975, she was awarded the OBE for services to Children's Literature. Unfortunately Rosemary passed away in July 1992 and will be much missed by her many fans."