Paddington Abroad (Hardcover)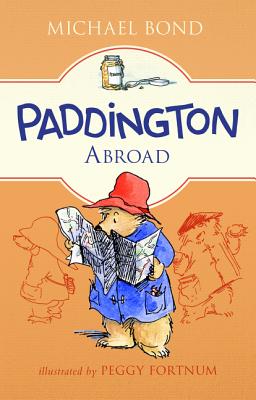 Description
---
When the Browns go on holiday to France, Paddington is put in charge of the "eyetinnery." But even with the whole trip planned down to the last marmalade sandwich, somehow Paddington takes the family off the beaten path on a voyage no one could forget. With Paddington in charge, one should always plan on a little bit of adventure!
First published in 1961, Paddington Abroad is the fourth novel by Michael Bond chronicling the adventures of this classic character. Paddington has warmed the hearts of generations of readers with his earnest good intentions and humorous misadventures. This brand-new paper-over-board edition of the classic novel contains the original text by Michael Bond and illustrations by Peggy Fortnum.
About the Author
---
Michael Bond began chronicling Paddington's adventures in his first book, A Bear Called Paddington, published in 1958. Fortunately, bears don't need much encouragement, and Paddington has since filled the pages of twelve further novels, a variety of picture books, and many other projects written for the young at heart.